Hi everyone!
Happy Tuesday! I hope your week is going swimmingly well. I'm here to share a list of romance novels (obviously, duh!) that I read and loved in 2017, but that I think you may have missed. I hope you guys find something to add to your list!
Burn for You has the fake-dating trope, a super grumpy hero, an kick-butt biracial heroine who is a chef, and a sexyyy slow burn romance!
OMG I LOVED The Love Experiment and I don't know why you all are sleeping on this gem. This is another book that has a grumpy hero, but also it has one of the most unique romance plots ever. The couple falls in love in the process of a love experiment and it is the cutest. Seriously, go buy this one ASAP.
Ahhh! North to You was one of the best 2017 debut romance for me. It's a foodie romance (hero is a chef, and heroine is a food truck owner) and the hero is Filipino! It was so precious so you have to read it.
I feel like I haven't shouted out my love for this series enough. Anyways, I absolutely adored Lord of Lies. There's a broody hero, a confident heroine, sexual tension and a mystery. How fun does that sound?
Oh gosh, whenever I think of Way Down Deep I get all sorts of achy. The romance is told entirely through text messaging and boy is this some good stuff. I was dying while reading this. It's certainly one of the more unique reads ever!
You all know I love Katee Robert. But Animal Attraction is one of my all-time favorite books by her mostly because I adored the hero. He's a big softie, and he saves animals. SWOON!
I discovered Ruthie Knox New York trilogy last year and I was in romance heaven. She writes such deliciously swoony romances that make me ache! I'm choosing to feature Completely because the hero is part-Nepalese, and the heroine is older than him. But also, the book revolves around mountain climbing. It was fascinating, and I need more people to read this series!

I think everyone who follows me on social media knows how much I've screamed about my love for Pretty Face by Lucy Parker. It's such a wonderful romance, and I want more people to read it. It has the age-gap trope done so so tactfully. But also, the hero is an absolute grump who falls head over heels in love with his heroine. Doesn't that make you want to melt into a puddle somewhere?

I honestly think ALL of Lia Riley's books are sorely underrated. She writes the most charming small-town romances. The Corner of Forever and Always was a favorite of mine from her last year. I adore the peppy heroine + grumpy hero combination, so this book just worked for me. Seriously, READ THIS BOOK.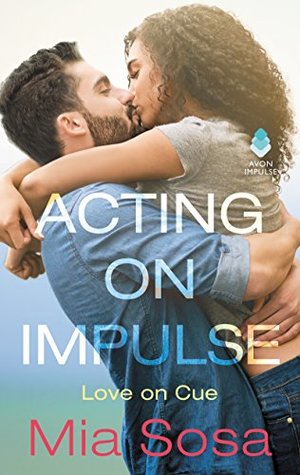 Finally, the last book on my list is
Acting on Impulse
by Mia Sosa. This book just completely charmed me. The hero was a total dreamboat who was absolutely 100% devoted to the heroine. He fights for her affections, and OMG it was the swooniest! This is also a celebrity romance trope, which isn't always my favorite, but it was done so well here. I had zero complaints!