Hi guys. Today I'm gonna talk a bit about Full Tilt by Emma Scott and how the duet made me cry like a baby... multiple times.
by Emma Scott
Series: Full Tilt
Genres: Contemporary Romance
Publisher:
Self Published
Publication Date: June 28th 2016 | October 11th 2016
Source: Scribd | Netgalley
Rating: ★★★★★
"I would love you forever, if I only had the chance..."
Kacey Dawson has always lived life on the edge--impulsively, sometimes recklessly. And now, as lead guitarist for a hot up-and-coming band, she is poised at the brink of fame and fortune. But she is torn between wanting to be a serious musician, and the demons that lure her down the glittering, but alcohol-soaked path of rock stardom. A wrecked concert in Las Vegas threatens to ruin her career entirely. She wakes up with the hangover from hell and no memory of the night before, or how she ended up on her limo driver's couch...
Jonah Fletcher is running out of time. He knows his situation is hopeless, and he's vowed to make the most of the handful of months he has left to him. His plans include seeing the opening of his glass installation at a prestigious art gallery…they do not include falling in love with a wild, tempestuous rock musician who wound up passed out on his couch.
Jonah sees that Kacey is on a path to self-destruction. He lets her crash with him for a few days to dry out and get her head on straight. But neither of them expected the deep connection they felt, or how that connection could grow so fast from friendship into something more. Something deep and pure and life-changing… something as fragile as glass, that they both know will shatter in the end no matter how hard they try to hold on to it.
Full Tilt is a story about what it means to love with your whole heart, to sacrifice, to experience terrible grief and soaring joy. To live life with all its beauty, and all its pain, and in the end to be able to smile through tears and know you wouldn't have changed a thing.


(I'm not posting the blurb for All In, because it contains SPOILERS for Full Tilt)
Oh well... I had read another book by the author,
The Butterfly Project
, which had made me sob too, and
Ari
and
Deanna
told me several times "
Don't read these books in public
", "
You're gonna cry...
", you know, super helpful and happy stuff, eheh.
Yeah, so I did cry, but I did love both books
. Emma Scott created some amazing characters and relationships. And was also able to wave such a sad, powerful and compelling story
.
Both books deal with dark subjects, like alcohol addiction. And I don't want to spoil the story for the second book, so I'll just say that you might not see it coming, and in theory the storyline might give some people the wrong idea, but it's so well done and dealt with.
So, if you know what I'm talking about, but you've been shying away from the books because of it: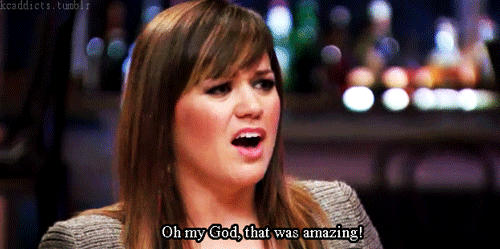 I knew the events that were going to happen on
Full Tilt
-
because I was dumb, and read the blurb of All In BEFORE reading the first book, so... yeah... smart
. EIther way,
it didn't detract from all the feels and all the pain
. Because Emma Scott's writing is magnificent. Both books are told in dual POV, and on the first person, and
it makes us FEEL what these characters are going through
.
What Emma Scott did with this duology was not easy, and it's remarkable how much she made me love both books, both stories, all the characters. We as readers go through a similar process as Kacey throughout the whole story, and we learn and accept in the process. Again, the writing is beyond great!
Like I said before,
the characters are amazing and so well created
. And they go through a massive character development, and it hurt at times, but I was ultimately so happy to see them all grow so much.
I'm being purposely vague on this review and there's not much more I would be able to say without spoiling the whole thing massively, so I'm gonna leave it as is, even if it's one hell of a mess...
I do advise you all to go and get this duology
. I can attest that the audio version is amazing (as I listened to
Full Tilt
on Audio), so if you like audiobooks, try it, it will leave your hands free for all the tissues you're gonna need.
To anyone who has read these 2 books, what are your thoughts on it?