This past week I finally finished a book I've been meaning to read for ages,
Sacked
by Jen Frederick. Everyone raves about this series, and I'm a big fan of college sports romances, so, why not?!
I have to say that I feel like the series started on the right foot, and I can see a lot of potential with the
Gridiron
series, because I really enjoyed the characters and the complexity of personalities.
SACKED
b
y Jen Frederick
Series: Gridiron #1
Genres: New Adult/Contemporary/Sports Romance
Publisher: Self Published
Publication Date: September 4th 2015
Source: Kindle
What he wants he gets...
Knox Masters is a quarterback's worst nightmare. Warrior. Champion. And...virgin. Knox knows what he wants--and he gets it. All American Football player? Check. NFL pros scouting him? Check. Now, he's set his sight on two things. The national title. And Ellie Campbell. Sure, she's the sister of his fellow teammate, but that's not going to stop him. Especially not when he's convinced Ellie is the one.
...but he's never met her before.
But Ellie isn't as sure. She's trying to start a new life and she's not interested in a relationship...with anyone. Beside it's not just her cardinal rule of never dating her brother's teammates that keeps her away, but Ellie has a dark secret that would jeopardize everything Knox is pursuing.
Knox has no intention of losing. Ellie has no intention of giving in.
I've been meaning to start this series for a long long time, and it was finally time. It was the first book I read by Jen Frederick (as a solo author), and I have to say that
the writing didn't completely blew me away
. I felt like it was too rushed and the transitions between scenes weren't entirely well done. Something felt amiss.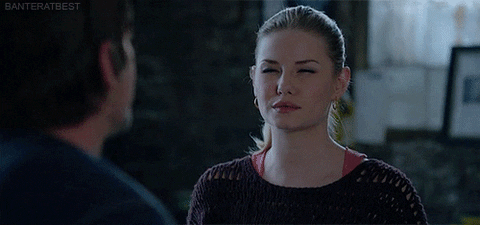 I quite enjoyed the first half of the book. I adored Knox as the male hero, I loved how certain he was of his feelings and what he wanted and needed on his life.
I loved the sense of TEAM
, how connected they all were and the bonds between the several members of the team. And of course, having
a virgin hero is always rare
, and even rarer when they're jocks. So, well done, I really enjoyed a male football player who wasn't playing with every girl that would bat her eyes at him.
But I wasn't that big of a fan of Ellie. I liked her at times, but she was never the most honest person, she didn't take Knox seriously, and I didn't really understand some of her actions and behaviours. Still I could still empathise with her at times, and
she and Knox were definitely cute together
.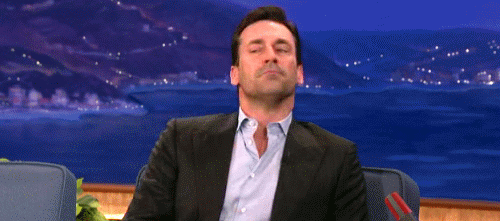 But guys...
this was the biggest instalove EVER
... I was at 4% of the book, and Knox already knew that Ellie was THE ONE! I can understand strong connections, I even like them at times, and Knox's knowing love always felt real, but it was still a big issue for me.
I wasn't a fan of the conflict, while I understood Ellie's fears, and how much she wanted to protect her brother, I also felt like she had plenty of opportunities to make everything right, without it going the way it went. Then
the way they "resolved" the issue was stupid
, sorry, I love Knox's romantic side, I do, but this just felt like it was too much! And also, after the rash decision, the coach - the person who had originated the problem - is never seen again, so was there really a "problem"? I don't know... I didn't like it. Sorry...
Either way,
I still felt like it was a strong start
, and I'm very curious to see where everyone else will end up and with whom. I'm especially curious about Jack, Ellie's brother, because he's one of my favorite characters on this series.
So, have you read this book? What are your thoughts?