Hi guys!
I was trying to figure out what kind of post I wanted to write today and thought why not do one on the romance books that were popular in the romance community that did not work for me. These are just my personal opinions, so please don't be offended if any of these are one of your favorites. The beauty of being a reader and a human is that we all have different tastes!
Beautiful Disaster by Jamie McGuire
Disaster is the right word to describe this book. Beautiful? I think not. More like toxic. This book caught my attention because of all the 5 stars reviews. I couldn't help but want to read it and I was really excited about it too, but the whole book was just a mess. Travis, the hero, was so toxic and abusive. He was manipulative, controlling, yet painted out to be romantic. It was gross. The heroine, Abby, was also a doormat with no brain cells that seemed to function properly. Guys, even today, 7 years after I first read the book, it makes me angry!
Bad Romeo by Leisa Rayven
This book has an average rating of 4.08 on Goodreads and the premise sounded so good. I HAD to read it. It turned out to not work for me at all. Both of the main characters were flaky and indecisive and just plain pains in the butt. They really weren't likable and the romance made me want to pull my own hair. I don't know how I got through the whole thing!
Pucked by Helena Hunting
I loved Helena's debut series so I was more than a little excited for Pucked. This book was completely different in tone than the Clipped Wings books. I wanted to love the humor, but it was over the top and cringey. I also got irritated with how the heroine kept calling her vagina "a beaver". And I think the words "monster cock" appeared about 5 billion times.
The King of Bourbon Street by Thea de Salle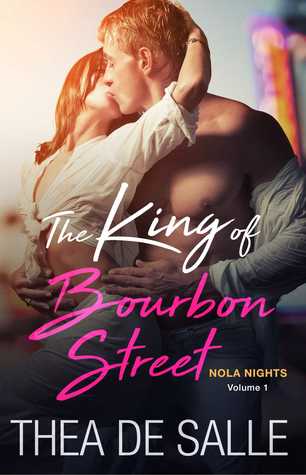 Oh man, this book. I so wanted to love it and everyone on Twitter was just devouring it. It failed to work for me for many reasons. First, though I appreciated that the heroine was fat, the hero objectified her fatness constantly. He would always talk about wanting to squeeze and it got so tiring to me. It was almost like he fetishized her fatness. (Also, that cover model would break if he squeezed her!). Secondly, the sex scenes. My gosh. They were freaking terrible. The words "wetness", "juicy" and other description for moistness appear like a million times in the book during the sexy times. I was done with the author after just this one book.
It Ends With Us by Colleen Hoover
I'm probably going to get dragged for this but Colleen Hoover's books are not romance and I wish she would stop winning the romance categories on the Goodreads Awards. I had been feeling detached from CoHo's books before this one but decided to give this one a try anyway. It was misleading and used abuse as a plot twist and basically pissed me off. I hate that it's seen as a romance when it wasn't one.
What are some hyped books you didn't enjoy?
Let me know in the comments below!