Hi friends

How are all of you doing? I hope everyone had a good week. I'm starting to sound like a broken record, which is really sad and upsetting, but this was another week of violence, carnage and hatred. I would really love some tips as to how you all stay positive through perpetual news like this because I'm finding it difficult to deal with all the panic and anxiety that comes along every time something like this happens. I've been reading more and more to get my mind off things, but the relief is very short-lasting.

I read a lot of adult books this week because that's what I was in the mood for. Some were great, some not so great, but overall, I had a good reading week. Here is my recap: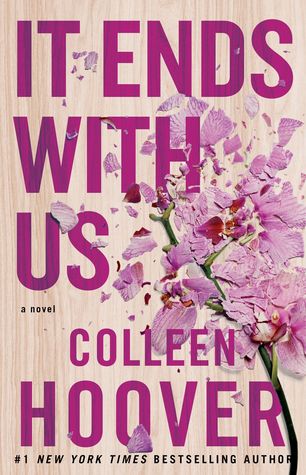 - I have been eagerly anticipating A Fine Mess and as soon as I got a copy, I started it. It lived up to every expectation that I had. The romance was the good achy kind. It's clear that Kelly Siskind is one talented author!
- A Sword For His Lady was my first medieval romance, and I really liked it. I didn't love it as much as I loved Highland Spitfire by Mary Wine, but it was very easy to fly through this one. Plus, Mary Wine knows how to write a good kiss!
- I don't think I've ever outright hated a book by Colleen Hoover, but sadly, It Ends With Us was one of those. I had lots of issues with it and I wrote a rather ranty review for it immediately after finishing that I'll post sometime next week. I think after this book, I'm officially done with her books. I've had enough of the author just slapping together every possible "issue" she can think of into her books to make them emotional. The sad thing is, this could have been an incredibly powerful book, but there was just too much going on.
- Destined For a King was a book that came recommended from Alyssa and I really enjoyed every minute of it. Torch and Callista had such great chemistry together and I loved watching them slowly fall in love throughout the book. It's a companion series too, so I'm excited to pick up the next book already. Too bad it probably won't be out until next year.
- I've been meaning to re-read the Addicted books from the start so I can finish up the series. I'm so glad I picked it up again because I missed these characters fiercely.
- I buddy read Rookie Move with my new pal, Sarah from Words With Sarah, and we both had so much fun reading this. I think it's safe to say that Sarina Bowen is one of my favorite authors. Guys, the boy in this book is so amazing. Leo is sweet, compassionate and so devoted in his love for Georgia. It's a second chance romance done well too! I can't wait for more. Special thanks to Sarah for buddy reading this one with me!
FAVORITE READ OF THE WEEK: A Fine Mess & Rookie Move
Nothing new for me this week, which is a good thing because I'm drowning in books and I'm not sure if I'll have the time to pick up any books when I travel next month.
How were your weeks?
Let me know in the comments below and don't forget to leave links to your recaps!