Hi guys!

I hope you all had a wonderful week. Mine was rather low-key. It was a rather dusty week at my house because a bunch of our tiles popped up and we had to get those repaired. I'm still finding dust everywhere!

I was able to read 4 romance novels this week. Sadly, two were duds. :( Here's my recap: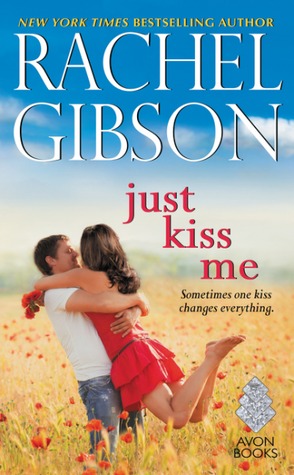 - I've read two books in the past by Rachel Gibson and both were big hits, so I was excited for Just Kiss Me, but it wound up being so boring and I just couldn't click with the characters.
- Body Shot had a great premise especially with the main character being a lady scientist, but ehhh it had too much focus on the bedroom scenes and not enough focus on the characters. Plus, I didn't appreciate how stereotypical the scientist was.
- I really liked Dare to Stay though I had some minor issues with Chris. Mostly, I was frustrated by him putting himself down constantly. The romance was great though and the chemistry even better.
- Ahhhh! As soon as I got Do You Want to Start a Scandal, I immediately jumped into the book and I love every minute that I spent with it. It was funny, charming and just so romantic. Tessa Dare is such an amazing author.
FAVORITE READ OF THE WEEK: Do You Want to Start a Scandal
I think Avon might be my favorite romance publisher. They have such terrific-sounding historical romances coming up in the year. And I got 2 of my most anticipated, Do You Want to Start a Scandal and A Scot in the Dark!
How were your weeks?
Let me know in the comments below and don't forget to leave links to your recaps!