Hi everyone!
How are you all doing? I had to take a mini break from posting last week as I was swamped with school work. I haven't been reading as much sadly. I did get to read some romance reads, as always, but nothing that has really blown my mind since I last posted here. I'll be reviewing A Daring Arrangement and Wish You Were Mine in this post!
A DARING ARRANGEMENT

by Joanna Shupe [

★

★

★

1/2

]
A Daring Arrangement wasn't entirely on my radar until I started to see some heavy buzz come in around release week from favorite book bloggers. They all made it seem amazing, so I knew I had to get to this myself, especially as I was feeling in a historical romance mood.
This book was my first historical romance set in the Gilded Age, and I was fascinated by the time period all throughout the book. I love reading about the culture and lifestyle of folks back in the day, and this one definitely explored that here. I mean this book starts off with a raging party that involves horses. Aren't you intrigued? I totally was!
I really liked the characters in A Daring Arrangement. After her father discovers her affair with an artist back in England, Nora's father ships her off to America in the hopes that she finds a rich and respectable husband there. Nora is determined to return to her love, so she decides to get involved with a man she knows her father won't approve of. This is when she meets the hero of the book, Julius, a man with a reputation of being wild despite his growing wealth. I enjoyed getting to know both characters, particularly Julius. He has had to make many sacrifices in order to become the man he is, but society still doesn't fully embrace him despite his wealth and status. I also liked Nora, since she was smart, and went after what she wanted, but I'll admit that there were times when she was quite naive.
The romance between the two only slowly develops. I love the trope of a fake-relationship, and it was done fairly well in A Daring Arrangement. I did think in general the couple didn't have as much chemistry as I would have liked. There was sexual tension, sure, but something was missing for me to fully become absorbed in these two. I also think Nora's love for her struggling artist in England loomed over their relationship quite a bit. I felt like the transition from her falling out of love with Robert to her falling in love with Julius wasn't as smooth, and to me, it veered very very close to cheating when the two give in to their passion.
Despite my issues, I liked the book enough and I'm curious about who the next couple will be, so I'll most definitely be picking up the rest of the series.
The pretty cover of Wish You Were Mine immediately reeled me in. Unfortunately, this just wasn't the book for me. I found the story to be incredibly cheesy, but what was worse was the amount of slut-shaming in the story that completely ruined the book for me.
Wish You Were Mine opened up with an emotional letter written by Aiden to his friend, Everett, after his passing. It was devastating, and broke my heart, but it also built up my hopes that this book would be profound and amazing. While there certainly were moments of those throughout the book, especially through some of the flashback scenes of the three characters as children, the occasional slut-shaming in the book and the story veering into Nicholas Spark cheese tainted my experience. I can't exactly say that I cared for either of the main characters. They were difficult in my opinion, a little immature, and needed to learn to communicate. Everett and Cameron were melodramatic characters, in my opinion, and made mountains out of molehills. Their emotions and angst came across as incredibly forced to me, and I felt like their relationship with each other totally defined them as characters. I wanted to see more of their personalities beyond the surface level that was explored here.
The romance between the two had the potential to be an amazing second chance romance, but again the forced angst, and the cheesy moments peppered here and there. Everett and Cameron needed to communicate with each other, but that was entirely missing from the story until the very end. There were some scenes that I liked between the two, especially the ones that involved the camp owned by Cameron's parents, but beyond that, the two of them just weren't as memorable for me. And like I said, I hated how Cameron viewed every girl who was interested in either Aiden or Everett as a "skank". It was demeaning, and uncalled for! It's ridiculous that slut-shaming is still prevalent in romance novels.
Simply put, Wish You Were Mine had too many tropes that I didn't care for. If the summary seems like a story that might be for you, go for it!
These are some books I'm planning on reading next. Can't wait!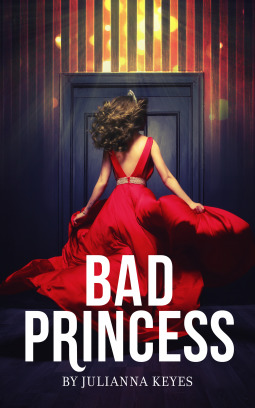 RECENTLY ADDED TO THE TBR
Read any books featured in this post? Tell me all about your latest romance reads in the comments below!