Hi friends!
How is everyone doing? Hopefully, you all are doing okay. I'm doing well myself. Just trying to get back in the groove of being back at school and trying to adult as one does. As always, I'm excited to bring you guys more romance reviews, because you never have too many romances, am I right? ;)
Before I get to the reviewing session, did you guys have the chance to check out who our new co-blogger will be???? It's Cristina! She posted her first post yesterday, so be sure to say hi to her. :)
Let's get to the fun reviewing stuff!
DANGEROUS PROMISE by Megan Hart

[

★

★

★1/2

]
This one came to my attention thanks to a retweet by Megan Erickson. My interest was piqued when I found out that it was a book with an enhanced female bodyguard hired to protect the hero. Now, isn't that interesting??? It's not something that you see a lot in romance, in my experience, so I HAD to read it. I'm pleased I did, because this was a whole lot of fun and a bit angsty too. The only thing that sucks is that now I have to wait for books 2 and 3 to be out (they follow the same couple). *sobs*
Anyways, enough melodramatics from me. I really liked both the main characters in Dangerous Promise. Nina nearly died before she was brought back thanks to experiments and technology. She's one of the few enhanced soldiers, with some pretty impressive abilities. She is hired to protect the hero, Ewan, who is notorious for speaking out against enhancement procedures on humans. Talk about awkward! Nina was very much clinical and cold at first glance, but she allows emotions to show from moment to moment. It was interesting being inside her head as she would go from being rigid to feeling all these emotions around Ewan. Ewan, himself, has his reasons for why he is against enhanced soldiers, and he is hiding his fair share of secrets. Despite his vehemence for enhanced soldiers, he remains nothing but a gentleman towards Nina.
I love romances where one of the parties is trying hard not to fall for the other one, but somehow ends up falling head over heels for them anyways. This was exactly that kind of romance. Ewan tries to resist his feelings for Nina, but he doesn't last very long. I really liked the romance for the most part because these two talked a lot and were generally great at expressing their emotions with each other. I will say that once they started having sex, it got kinda irritating for me because of how sex-focused the book became, but this doesn't happen until the end. Plot-wise, the book is a bit slow too, and not exactly what I was expecting. I didn't entirely get a sense of danger until the very end. The book is definitely focused on the romance, which I'm not complaining about. I have a feeling we'll see more action and danger in the next installment.
Overall, Dangerous Promise was very enjoyable for me. Now, gimme book two already!!
HOLIDAY IN THE HAMPTONS by Sarah Morgan [

★

★

★

1/2

]
I bought this book with a gift card I got a few books at Barnes & Noble. I was feeling like a chick-lit novel, and this one seemed to suit the bill perfectly. Holiday in the Hamptons was an adorable second-chance romance that made me smile by the end.
Fliss and Seth married when they were young only to have their relationship end in a disaster. Fast-forward 10 years, Seth is back in NYC, exactly where Fliss is running her dog-walking company with her twin sister. In attempt to escape having to meet Seth again, she takes off to the Hamptons to help her grandmother who is recovering from an injury, only to find that Seth is in the Hamptons. In the spur of the moment, she lies to Seth and pretends to be her twin. I have to say, even though I liked Fliss' character, I did scratch my head at why she kept going with the lie that she was her twin - of course, Seth is able to figure out even on their first reunion that she is lying. Once, she opens up though, I was more comfortable with her. She's a passionate and very savvy young woman, and I loved reading about all her aspirations.
Seth was very swoony himself. He's a vet, which automatically makes him amazing in my book. I loved how gentle, supportive and patient he was with Fliss. He never makes her feel down, and I just loved that about him. It was really cute watching them reconnect, and I also loved all the flashbacks to their relationship in its early stages. I also enjoyed all the secondary characters in Holiday in the Hamptons. I especially loved Fliss' relationship with her sister. They are the opposite of each other, but there is unconditional love and support between the two. Fliss' grandma and her friends are also a hoot!
If you want something cute, summery and heartwarming this is the book for you! :)
DO YOU WANT MOAR BOOKS? YES YOU DO!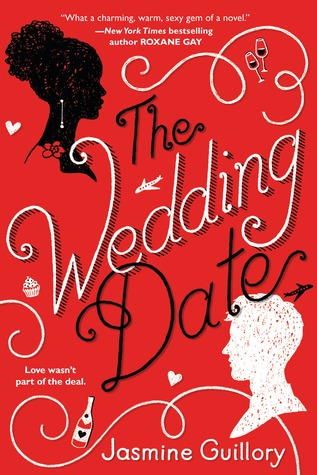 OK I had no intention of reading this one, but Ari convinced me and omg!! This was such a cute and heartwarming story. ANDDDDD it has fake-dating! *cries* Definitely add this one to your TBRs!

I bought/requested the entire Snow & Ice Games series and I'm soo excited! I really enjoyed Love on the Tracks though I had some minor issues with the pacing of the book. I loved the idea of a female athlete and this one has fake dating too!
Tell me all about your latest romance reads in the comments below!