Today I'm doing 2 reviews in one post. I recently listened to the 2 first books of the
London Celebrity
series, in preparation for the ARC I have for book 3.
I absolutely loved these, and I'm so excited to finally be able to read
Making Up
. Also, I in no way can doubt Lisa and Nick's recommendations, they haven't let me down yet 😏.
Source: http://www.lucyparkerfiction.com/
by Lucy Parker
Series: London Celebrities #1
Genres: Contemporary Romance
Publisher: Carina Press/Harlequin Audio
Publication Date: November 30th 2015
Source: Audible
Narrator:
Billie Fulford-Brown
Rating: ★★★★
This just in: romance takes center stage as West End theatre's Richard Troy steps out with none other than castmate Elaine Graham
Richard Troy used to be the hottest actor in London, but the only thing firing up lately is his temper. We all love to love a bad boy, but Richard's antics have made him Enemy Number One, breaking the hearts of fans across the city.
Have the tides turned? Has English rose Lainie Graham made him into a new man?
Sources say the mismatched pair has been spotted at multiple events, arm in arm and hip to hip. From fits of jealousy to longing looks and heated whispers, onlookers are stunned by this blooming romance.
Could the rumors be right? Could this unlikely romance be the real thing? Or are these gifted stage actors playing us all?
This was yet another series that Lisa and Nick wanted me to read (and Ari also recommended it to me), so I decided it was time. Also, after trying to start it on ebook format, the 3rd person felt too slow to me, so I used one of my Audible credits and
bought the audio version
. Much better! I'm just gonna say it right away,
the narration of this book is spectacular
. I realized that I love to listen to books on the 3rd person, with british accents.
Billie Fulford-Brown
is a fantastic narrator.
I like the fake dating trope, and I think it
was super well done here
, because Lainie and Richard connected, and they got to truly know each other. I loved the process of them falling in love, it was so fantastic and so well done.
And the writing!!! AMAZING!
OMG, Lucy Parker writes great characters, great plot too, but also, great banter.
I love good banter
, and she managed to write fantastic amazing banter between Lainie and Richard.
To sum it up,
I loved the characters, the writing, the banter, the story and the plot
. I even loved the drama, and how they surpassed it and made everything work.
The only thing that I have to point out is that the
beginning felt a little slow to me
, but that was the only negative point of this book.
by Lucy Parker
Series: London Celebrities #2
Genres: Contemporary Romance
Publisher: Carina Press/Harlequin Audio
Publication Date: February 20th 2017
Source: Scribd
Narrator: Morag Sims
The play's the fling
It's not actress Lily Lamprey's fault that she's all curves and has the kind of voice that can fog up a camera lens. She wants to prove where her real talents lie — and that's not on a casting couch, thank you. When she hears esteemed director Luc Savage is renovating a legendary West End theater for a lofty new production, she knows it could be her chance — if only Luc wasn't so dictatorial, so bad-tempered and so incredibly sexy.
Luc Savage has respect, integrity and experience. He also has it bad for Lily. He'd be willing to dismiss it as a midlife crisis, but this exasperating, irresistible woman is actually a very talented actress. Unfortunately, their romance is not only raising questions about Lily's suddenly rising career, it's threatening Luc's professional reputation. The course of true love never did run smooth. But if they're not careful, it could bring down the curtain on both their careers…
I loved the first book, but
this one was even better
. The writing, again, fantastic. I think that Lucy Parker is one of those authors who gets better and better. And again,
high praises for the narration
, this time done amazingly by
Morag Sims
.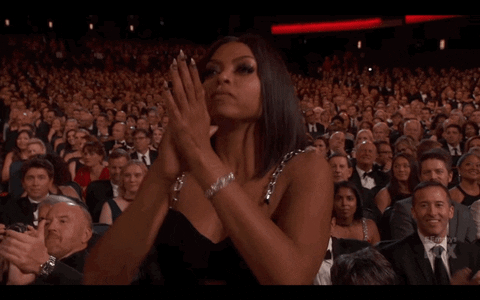 The trope on this one is
age gap, but also a bit of enemies to lovers
. I loved it. I don't particularly love the age gap thing, but again, Lucy Parker turned it around and
made it so good
, so well written. I could feel the issues not only of the age difference between Lily and Luc, but also the fact that
she had so much more to lose career wise
. Also, how differently they were both judged for being together. But most of all, I loved that it was real, and they decided that what they had was more important than what everyone else thought.
Lily was such a beautiful person.
She grows up so much throughout this book
, and she does it seamlessly. She fumbles a bit, like she should, but she grows into herself, and she sets her priorities straight, and she's amazing!
Luc is a dream!
I really loved how much he grew himself, how he realised the things that were important to him and fought for them.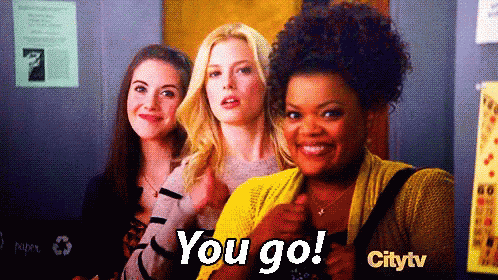 The romance was spectacular
, I wasn't expecting to be so drawn up to it as I was. Luc and Lily were perfect for each other, and I couldn't be happier with the way their story unfolded.
Contrary to the first book,
I felt like the pacing was always perfect
, and I didn't find it slow at any point. Also, I really liked not having the "London Celebrity" story clippings on the beginning of every chapter. Some were okay, but it became a bit too much on book one.
So, as you can see I' loving this series, and I can't wait to start
Making Up
.
Have you guys read Act Like It? And Pretty Face?
What are your thoughts on Lainie and Richard? And Lily and Luc?
What about Lucy Parker's writing?