Hi everyone!
How are your weeks going so far? I've started taking part in Top Ten Tuesdays, hosted by
The Broke and the Bookish
, because I'm a list-lover!
Today's topic was a freebie and because the cover for my most-anticipated 2017 romance novel,
Devil in Spring
by Lisa Kleypas, just got its cover revealed last week, I thought it would be the perfect time to share with you lovely readers 10 of my favorite Lisa Kleypas quotes that make me swoon. Honestly, basically every romantic sentence that she writes is a favorite, so this wasn't an easy list to come up with.
First, look at the pretty new cover:
Isn't it gorgeous?? If you didn't know, this is book 3 in the Ravenals series, Lisa Kleypas' latest historical romance series. And it features the son of Sebastian and Evie from Devil in Winter. His heroine is Lady Pandora Ravenal. From what we've seen of her she is super quirky and fiercely independent - she's designing her own board game!
Lisa Kleypas said that she has ADHD, which wasn't something that could be diagnosed in the time period this was set in, so that should make for a very interesting read. I can't wait to meet this pair in February. SO SO ready for all the swoony banterific moments!
Okay, let me get to my actual post now and get ready to have your heart fluttering!
FAVORITE LISA KLEYPAS QUOTES THAT ALWAYS MAKE ME SWOON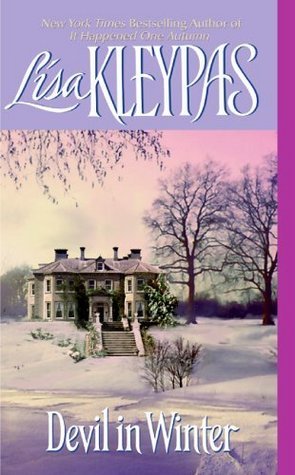 1. "I want to fill every part of you, breathe the air from your lungs and leave my handprints on your soul. I want to give you more pleasure than you can bear."
- Sebastian to Evie, Devil in Winter
2. "Close your eyes," Marcus said, his hand moving to her bottom in
a circling caress. He brushed his mouth over her forehead and her fragile eyelids. "Rest. You'll need to regain your strength… because once we're married, I won't be able to leave you alone. I'll want to love you every hour, every minute of the day." He nestled her more closely against him. "There is nothing on earth more beautiful to me than your smile… no sound sweeter than your laughter… no pleasure greater than holding you in my arms. I realized today that I could never live without you, stubborn little hellion that you are. In this life and the next, you're my only hope of happiness. Tell me, Lillian, dearest love… how can you have reached so far inside my heart?"
- Marcus to Lillian, It Happened One Autumn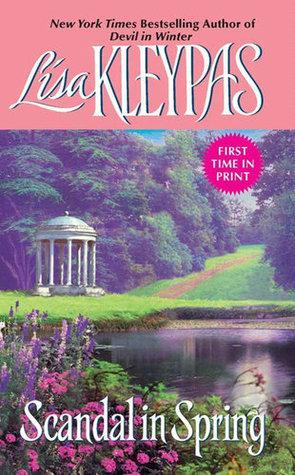 3. "To put to rest any doubts you might have… I'm jealous of every man who comes within ten feet of you. I'm jealous of the clothes on your skin and the air you breathe. I'm jealous of every moment you spend out of my sight"
- Matthew to Daisy, Scandal in Spring
4. "Derek's breath touched Sara's throat in unsteady urges. "Sometimes," he whispered, "I'm so close to you ... and I'm still not close enough. I want to share your breath ... every beat of your heart."
He cradled her head in both his hands, his mouth hot on her neck. "Sometimes," he murmured, "I want to punish you a little."
"Why?"
"For making me want you until I ache with it. For the way I wake at night just to watch you sleeping." His face was intense and passionate above her, his green eyes sharp in their brightness.
"I want you more each time I'm with you. It's a fever that never leaves me. I can't be alone without wondering where you are, when I can have you again." His lips possessed hers in a kiss that was both savage and tender, and she opened to him eagerly."
- Derek to Sarah, Dreaming of You
5. "All the fires of hell could burn for a thousand years and it wouldn't equal what I feel for you in one minute of the day. I love you so much there is no pleasure in it. Nothing but torment. Because if I could dilute what I feel for you to the mil­lionth part, it would still be enough to kill you. And even if it drives me mad, I would rather see you live in the arms of that cold, soulless bastard than die in mine," Merripen said to Win."
- Kev to Win, Seduce Me at Sunrise
6. "I have so much love for you, I could fill rooms with it. Buildings. You're surrounded by it wherever you go, you walk through it, breathe it...it's in your lungs, and under your tongue, and between your fingers and toes..." His mouth moved passionately over hers, urging her lips apart. It was a kiss to level mountains and shake stars from the sky. It was a kiss to make angels faint and demons weep...a passionate, demanding, soul-searing kiss that nearly knocked the earth off its axis. Or at least that was how Poppy felt about it."
- Harry to Poppy, Tempt Me At Twilight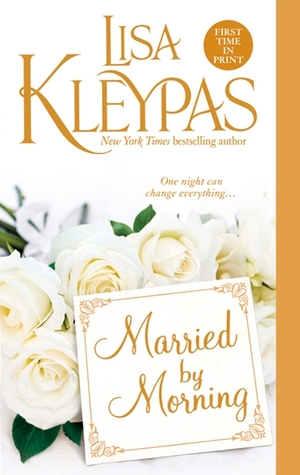 7. "I have never said this to anyone before." Leo's voice was like ragged velvet. "But the idea of you with child is the most insanely arousing thing I've ever imagined. Your belly all swollen, your breasts heavy, the funny little way you would walk … I would worship you. I would take care of your every need. And everyone would know that I'd made you that way, that you belonged to me."
- Leo to Catherine, Married by Morning
8. "You could run to the farthest corners of the earth. There's no place you could go where I wouldn't love you. Nothing you could do to stop me."
- Christopher to Bea, Love in the Afternoon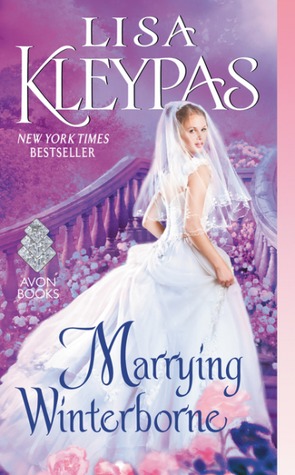 9. "You're all mine." His voice was deep and shaken. "Every hair on your head. Every part of you was made to be loved by me."
- Rhys to Helen, Marrying Winterborne
10. "I was going to have to leave you anyway. Because I loved you too much to drag you down with me."
My hand crept up to caress the rigid line of his jaw. "Why'd you change your mind?" I whispered.
"After I calmed down a little and had a chance to think, I figured . . . I love you enough to try and deserve you. I would do anything, be anything, for you."
- Hardy to Haven, Blue Eyed Devil
.
Has this post maybe convinced you to check out any Lisa Kleypas book if you haven't read her books yet? If you're already a fan, what is your favorite Lisa Kleypas book?
Let me know in the comments below!