Hello friends!
How are you all doing? I had to take a bit of a break last week because I forgot to post ... oops? But anyways, I'm back! I'm happy to say my reading slump is gone. I'm not reading as much as I did in the summer, but I AM reading, which I think is cause for celebration. :) I've read a few romance books lately, so I thought I'd briefly chat with you all about them. Unfortunately, I've also had some DNFs! So boo! :(
Also, do you see this shiny new banner below?
Mana
made it for us, and I love it!
Check out my quick thoughts for some of my recent reads below!
UNDERCOVER ATTRACTION by Katee Robert [

★★★

★

]
You may have heard me singing all the praises for this AMAZING series by Katee Robert on Nick & Nereyda's Infinite Booklist before. But I'm here to tell you, if you STILL haven't checked this series about a mob family yet, what are you even doing??? Anyways, I was quite eager to read Undercover Attraction. It features the head of the family, Aiden, and though he has done some shifty things to his siblings in the past in the name of protecting, I knew there was a lot more to him. And there definitely is! In Undercover Attraction, Aiden is trying to undermine everyone's favorite bastard, Dmitri, and he finds himself seeking the help of an ex-cop, Charlotte in his mission. Of course, what ensues is the stoic man winds up falling hopelessly in love with Charlie. I loved Aiden so much more than I thought I would. I don't know how Katee manages to write compelling characters. You can tell that Aiden was battling a lot with his conflicting emotions. He wants to protect his family, but he also wants to keep them happy, and often times those don't go hand in hand. Despite all the vitriol he faced from his siblings though, there was nothing but love on his side for them. Charlie was a great girl to balance him out. She too has her own baggage, but the girl was fierce af. The chemistry between the two simmers and slowly builds up over the course of the book. Seriously, Katee knows how to write good romance. I loved watching the two fall for each other - I had all the butterflies in my tummy! I've also got to mention all the scenes featuring Dmitri and Keira and OMG, I'm so pumped for the last book, The Bastard's Bargain. I'm ready to be inside Dmitri's head. So yes, I hope you give this series a try if you haven't read it yet ... otherwise we can't be pals!
Even though I love Lauren Layne's books, this year, her books and I have not been clicking well at all. But I still hold out hope that whatever release she has coming up next will be reminiscent of the Sex, Love & Stiletto books or The Oxford series. Though nothing has yet to compare to those books for me, An Ex For Christmas brought back my love for the author. I'm not normally one for holiday romances, but this one was just precious. I loved all the Christmassy feels it brought up for me. Oh and, it has one of my favorite romance tropes ever, friends to more! I will say that Kelly the protagonist here might frustrate some readers. She's very superstituous and is very stubborn throughout the book. She becomes convinced that one of her exes is her true love after a fortune-teller tells her that she's already met the love of her life. What follows is a bunch of shenanigans that Kelly hopes will help her reconnect with all her exes. In the meantime, her best friend and dad to her dog, Mark, is waiting in the sideline for Kelly to see what's right in front of her. I'm not going to lie, there were times I wanted to shake Kelly by the shoulders for not seeing what has always been there for her, but I also got where she was coming from. I loved loved loved Mark. He's a typical LL hero, and if you know anything about her heroes, you know she writes some of the best love interests. He's a sweetheart, and totally hot! I loved the friendship between Kelly and Mark, and I loved it even more when Kelly slowly realizes that she sees Mark more than a friend. It's an adorable, funny and witty book, and should definitely be in your holiday reading list.
THE DNFs
I was so excited to read both of these, but I just couldn't get through either of them. Wilde in Love, I was particularly looking forward to because a) historical romance b) the Georgian era. But the book felt so long, and I felt like I barely got to see the characters interact. When they did, there was just no spark for me. So bleh! The book was very long-winded, in my opinion and could have done with some heavy editing. ALSO. Since this is the Georgian era, there was a lot of talk of the wigs and I kept getting so distracted by them! I mean just try imagining that dude on the cover with one of these...

I also couldn't get into Bad For Her. That was a book that I was excited about because I love the cover. It didn't work for me at the time I read it. I have to admit, that I was very jet-lagged at the time I started the book, so that could be it. But for the first few chapters, my one thought was that the relationship felt rushed. I usually like a build-up which was missing here for me. Anyways, I do think I'll give this one another shot in the future.
These are some books I'm planning on reading next. Can't wait!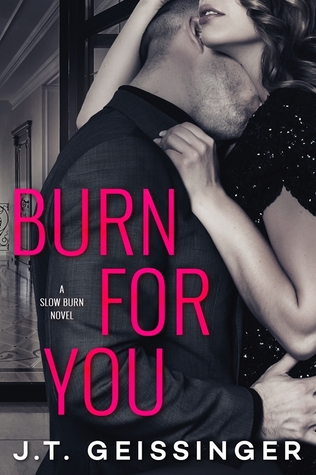 What are some of your recent romance reads? Anything good? Let me know in the comments below!